The Impact of Motel Crime on your Community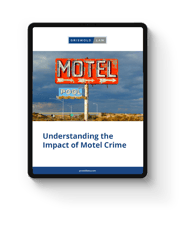 Download our whitepaper to learn:
How does motel crime affect a community?
What can the motel industry do to reduce the crime rates at their properties?
What can municipalities and community leaders do to address the economic, health, and safety risks associated with motel crime?